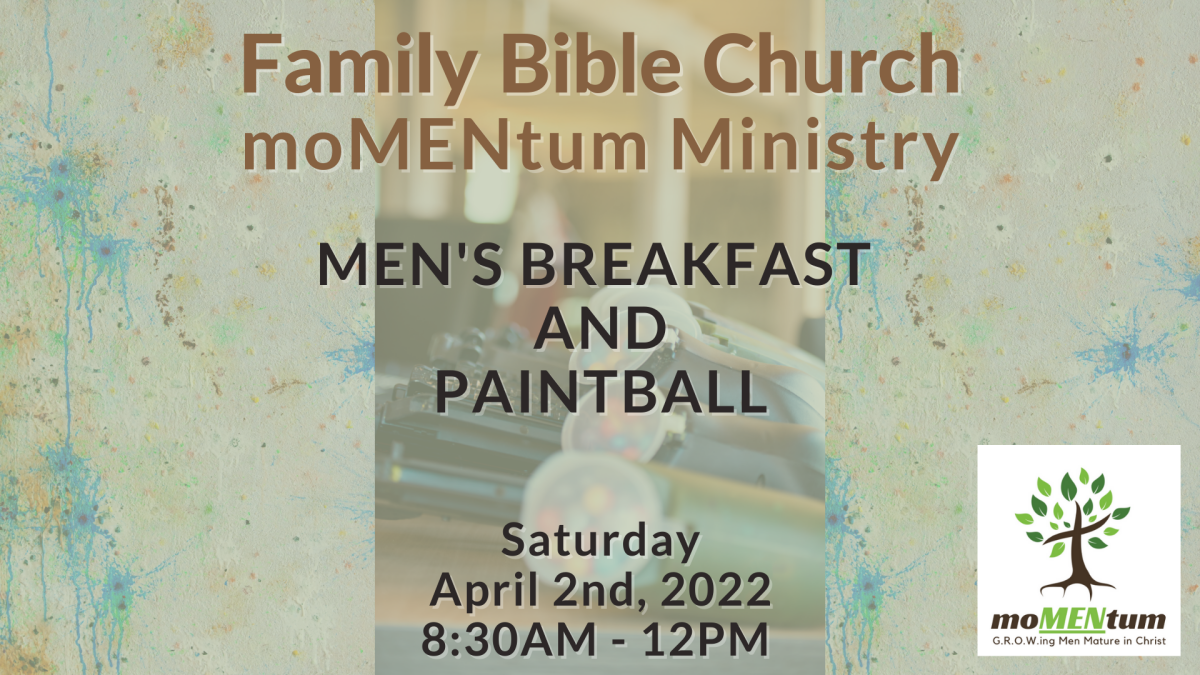 Saturday, April 02, 2022
,
8:30 AM - 12:00 PM
Momentum men's ministries Six Amigos small group will be hosting a Family breakfast and paintball games event at FBC on Saturday, April 2nd with breakfast starting at 8:30 am with the paintball games to follow at approximately 10:00 am.
The breakfast is open to all family members, but the paintball games event is only open to adults and youth ages 13 and older. A liability waiver form releasing FBC and its leadership will be required to be agreed to and signed by all participants in the paintball games.
Only Momentum supplied equipment (unless otherwise pre-approved) for the paintball games will be allowed, this is so that it will be a SAFE and fun event. The paintball protective masks will be cleaned/sanitized between the use of all different participants. Any personal paintball masks that are desired to be brought from home will need to be approved by the referee's of the event before being used. It is suggested that long sleeve shirts and thick protective clothing covering all exposed skin be worn. The paintballs are biodegradable and water soluble.
There will be a sign up table in the church foyer on Sunday, March 24th. Family's/individuals can attend either event, attendance at both is not required. If there is anybody that would like to volunteer to help with the breakfast or the paintball event, it would be appreciated.
Contact Wayne Abbott (360)929-0333 or Tony Giamarrinaro (253)267-4575 with any questions.