Youth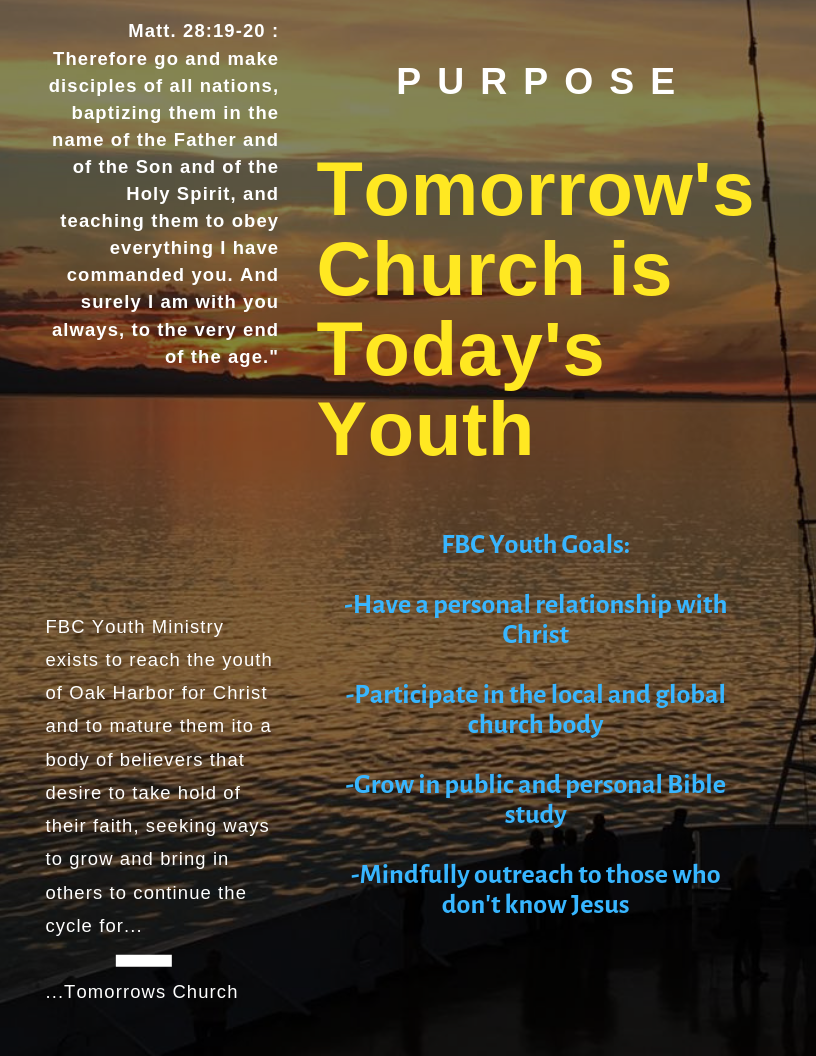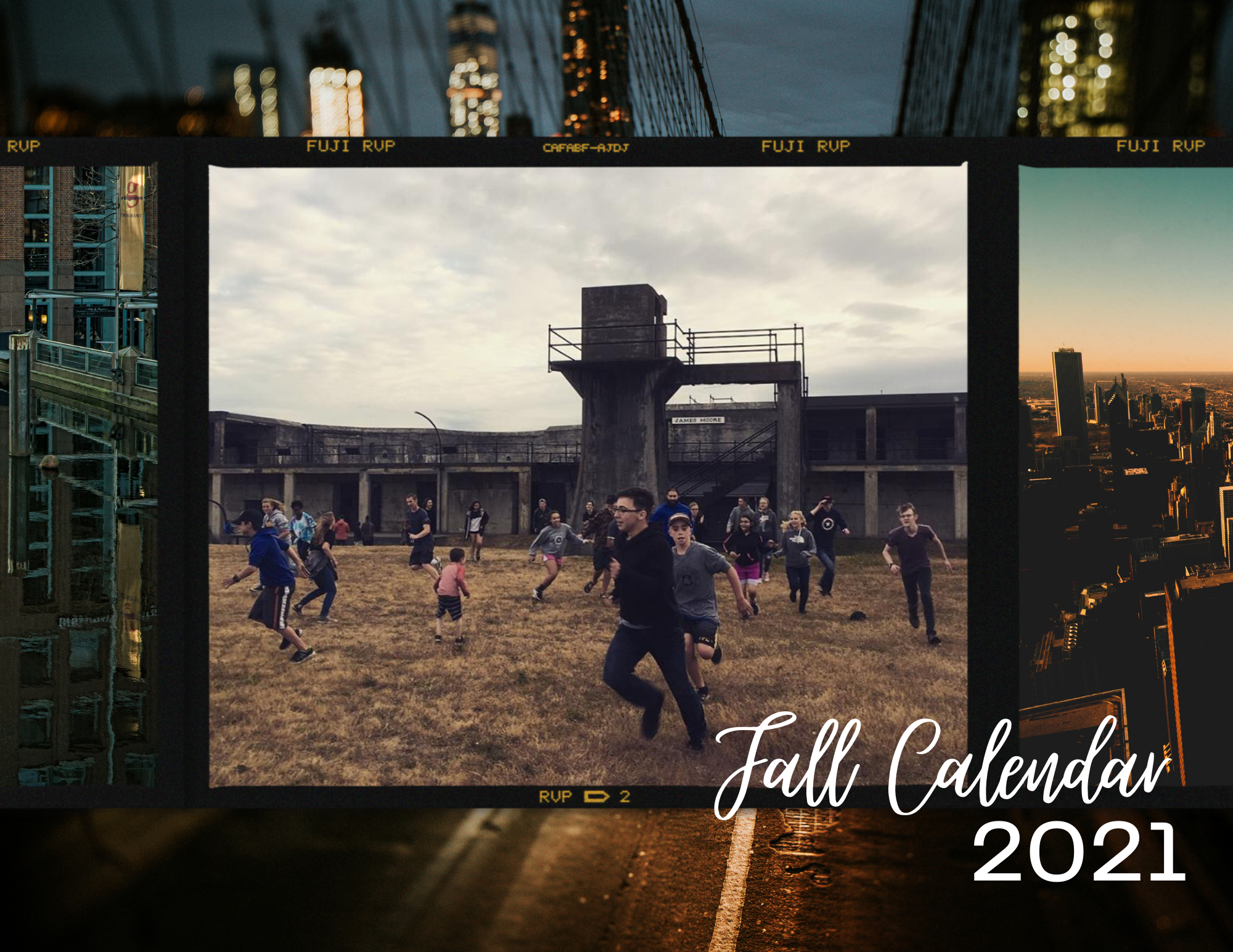 Click on image above for the Fall 2021 Calendar!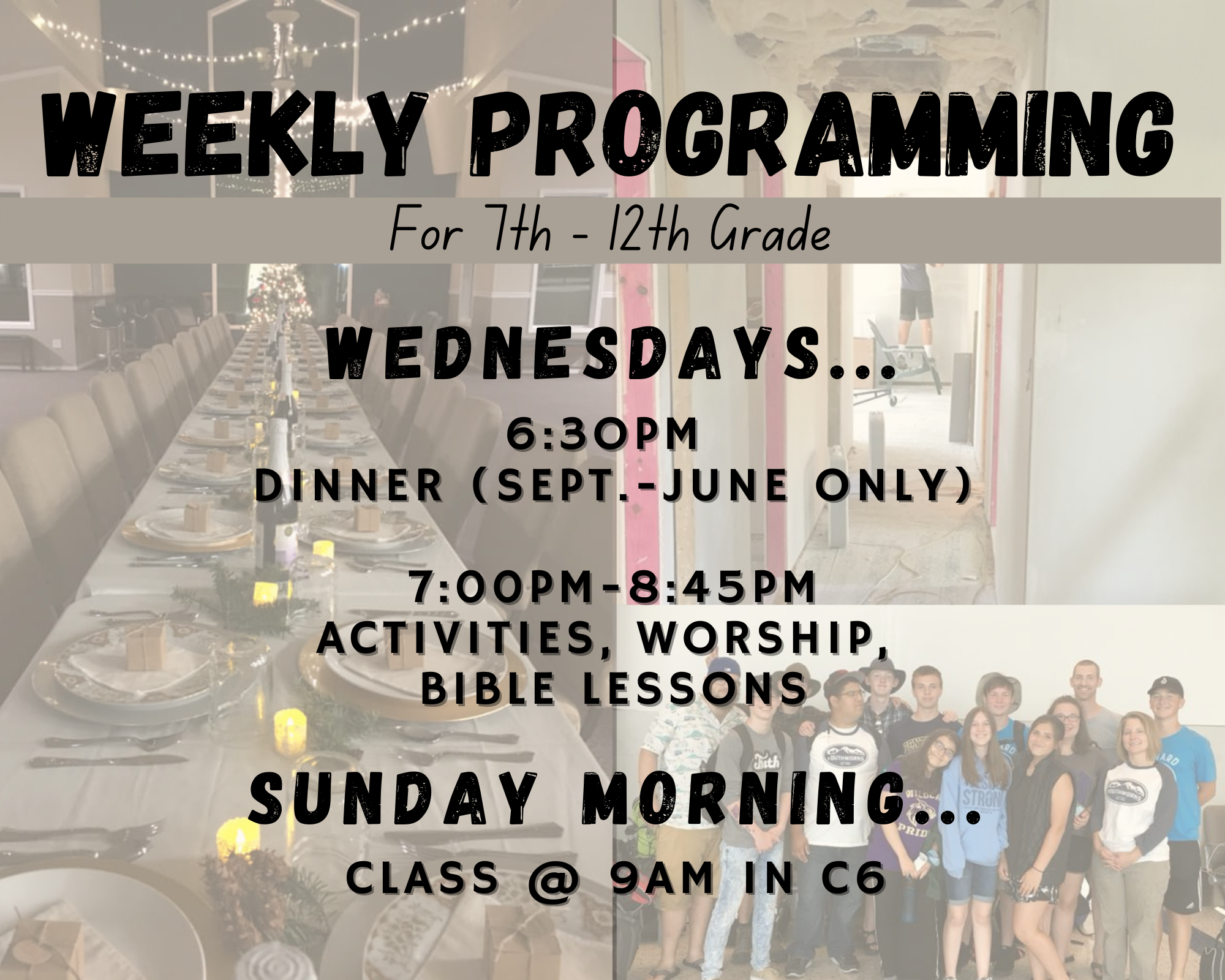 All costs are approximate and subject to change

Download, print, fill out and return this Release Form for each retreat
Fall – Sr. High Retreat - Approx. $85
An opportunity to stretch your faith and build relationships through specific activities, serving others, and time in the Word
Winter – Sr. High Retreat - Approx. $90
Stormy weather is great to hang out on the beach and curl up with The Good Book!

Spring – Memorial Weekend All Youth Retreat - Approx. $95
All youth from 7-12 grades are welcome to experience a weekend of fun and fellowship. Activities can include Skate Park, ropes course, paint ball, motor cross, field sports, basketball, and disc golf along with the food and worship services. Fill out this waiver and return it to Dan Potter if you plan to attend Island Lake Waiver

Summer – Sr. High- Mission trip - Approx. $800
One week with YouthWorks mission trips. We will be working with local ministries to proclaim the gospel and serve the communities in need. Fundraising and pre-trip meetings will be required. Note that fundraising covers a majority of the total cost!
Global Partners (Youth) Application for Financia
l Aid