Kids Church

Our Kids Church goal is to raise enthusiastic followers of Christ by helping them love to come to church and teaching them the Bible while they're here. We help them love to come to church by making it fun and having teachers show them love and interest in their lives. We teach them the Bible through teaching, song, crafts, prayer, and intentional free play. Watch our two videos below to see how we do this!
All of our teachers are background checked and trained, and we utilize a security check-in and check-out system. CLICK HERE if you'd like to print & complete out our Visitor Form. We ask that all families stay home and get healthy if anyone in the family has experienced vomitting, diarrhea, or had a fever in the last 24 hours. We serve snack in all of our babies – 6th grade classes. If your child has food restrictions, please provide an alternate snack so they can eat a snack too! We also have a lovely Mothers of Infants room available during all 3 services. You can relax in privacy with your infant while participating in the service via livestream.
We are currently enjoying our exciting
Summer Kids Church Program!
During 1st Service (8:30), families bring their children of all ages into the worship center for the service.
During 2

nd

(10:00 - 11:00)
and
3rd Service (11:20-12:20),
we offer
Sunday School classes for infants - 5 years old:
Fawns: 0 – 24 months
Chipmunks: 2 years
Raccoons: 3 years
Eagles: 4-5 years
The Fawns, Chipmunks, and Raccoons, and Eagles Sunday School classes are filled with intentional play activities, Bible lessons, crafts, singing, snacks, and when the weather permits, free play in the preschool playground! (Yes, even our babies and toddlers have a Bible Class!)
Also during 2nd Service (10:00 - 11:00), our K-6th graders are enjoying Summer 2nd Service Kids Church where we play a game, sing songs to Jesus, and eat a snack while listening to missionary stories. In between services, the kids stay and play foosball, ping pong, and carpet ball, play with megablocks and board games, and create a myriad of different crafts at our craft table.
The K-6th graders jump right into Summer 3rd Service Kids Church where we eat a snack while watching a video lesson and then run outside for summer games. (Warning: they may get wet!) Free play follows until parents check out their children.

Video created by Stuart Bassett

Kids love participating in both services on Sundays, so feel free to come to one of the worship services during one service and one of the Bible classes during the other. We offer a variety of adult classes during all three services. CLICK HERE to learn about these classes or visit our church app (text "fbcoh app" to 77977).
Please let us know if you have any questions about our Children's Ministry. We'd love to have you join us!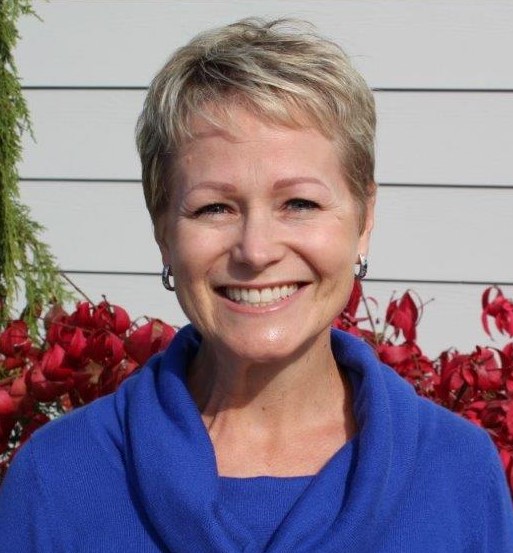 Rebecca Brooks
Children's Ministry Director
Shelbey Fikse
for summer 2021 (Danielle Lampe's regular position)

Administrative Assistant for Children's Ministry

Children's Ministry Craft Coordinator