FBC Harvest Festival, Friday Oct 27, 5:00-7:00 pm
Click on the pumpkin to learn more!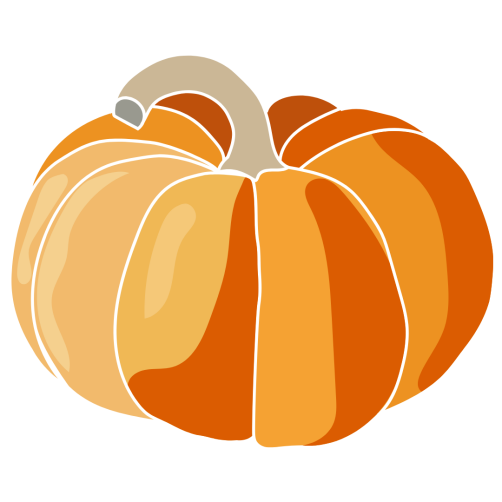 Seeking to Raise Enthusiastic Followers of Christ
by helping them love to come to church and teaching them the Bible while they're here
1st Service Sunday School Classes
1st Service (9:00-10:10) Sunday School classes:
Fawns: 0 - 24 months
Chipmunks: 2 years
Raccoons: 3-4 years
Owls: 5 years
Hawks: Kindergarten
Eagles: 1st - 2nd grade
Sea Lions: 3rd - 4th grade
Sasquatches: 5th - 6th grade
The Fawns, Chipmunks, Raccoons, and Owls Sunday School classes are filled with intentional play activities, Bible lessons, crafts, singing, snacks, offering, memory verses, a puppet show, and when the weather permits, free play in the preschool playground! (Yes, even our babies and toddlers have a Bible Class!)
Our Hawks - Sasquatches Sunday School classes incorporate developmentally appropriate teachings using Biblically solid curriculum and classroom schedules.
During 2nd Service (10:30-11:40) for 0-5 years, we offer Sunday School classes. These are similar to 1st Service (above) but not identical. The Owls are escorted to the Raccoons for 2nd Service so 2nd Service Raccoons is 3-5 years old.
During 2nd Service (10:30-11:40) for K-5th grade, we offer a large group Christian Camp/VBS style service called "2nd Service Kids Church" (2KC) located upstairs in The Island (our large youth group room). We memorize Bible verses through speech and songs, eat snack during a video lesson and teaching time, and play organized games. Free play follows until parents check out their children. For 6th graders, we offer "2nd Service Kids Church Plus" (KC+) which is an older version of our K-5th Kids Church program with older age-appropriate lessons, videos, discussion, and activities.
2nd Service Kids Church (2KC)

Between 1st and 2nd services, Fawns, Chipmunks, and Raccoons play freely in their classrooms and playground, the Owls are escorted to the Raccoons room, and the K-6th graders are escorted to "The Island" (info above) for free play, 2KC, and KC+, allowing parents to leisurely visit after service and participate in one of our Sunday morning adult classes. Kids love participating in both services, so come to one of the worship services during one service and one of the Bible classes during the other.
All of our teachers are background checked and trained, and we utilize a security check-in and checkout system.
For your first time, please enter the main lobby and visit the Welcome Center. If you'd like, you may download, complete, and print our fillable FAMILY VISITOR FORM and bring it to the Welcome Center, expediting your children's check-in. We serve snack in our classes, so if your child has food restrictions, please provide an alternate snack so they can eat a snack too.
We also have a lovely Mothers of Infants Room available during both services where you can relax in privacy with your infant while participating in the service via livestream.
We ask that all families stay home and get healthy if anyone in the family has experienced vomitting, diarrhea, or had a fever in the last 24 hours.
We also have SPECIAL EVENTS throughout the year such as Vacation Bible School (VBS) (June 24-28, 2024), Harvest Festival (October 27, 2023), Gingerbread House Making Party (December), and Kids Spring Weekend.
2023 FBC VBS MYTHICAL CREATURES VIDEO
We have an email list to keep families up to date on the latest items within Children's Ministry. Email me if you'd like me to add you to this list.
Please let us know if you have any questions about our Children's Ministry. We'd love to have you join us!

Children's Ministry Director
Get to know me.
Katie Petett, Administrative Assistant for Children's Ministry
Tracy Jones, Children's Ministry Curriculum and Craft Coordinator