"Go, therefore, and make disciples of all nations, baptizing them in the name of the Father and of the Son and of the Holy Spirit, teaching them to observe everything I have commanded you. And remember, I am with you always, to the end of the age."

Matthew 28:19-20
Family Bible Church exists...
To honor and glorify God by obeying Jesus' command to make disciples.
Our Mission - "Make Disciples"
At Family Bible Church we have established four marks of discipleship that should characterize the "(G.R.O.W.)ing" life of the believer.
G

race - Simply put, are you sure of salvation? Are you growing in your knowledge of God and in the grace of Jesus Christ?

R

elationship - Are you connected with the local church? While Sunday morning is a great place to start, have you found a small group, ministry, or place to connect in fellowship and accountability?

O

bedience - Disciples of Christ are marked by obedience to God and His Word. Are you doing all you can to love God and love others as He commanded?

W

itness - Are you looking for places to share about the faith you have in Jesus? This can be inside the church in a ministry or outside the church in your community.
WAYS TO CONNECT

:
F.B.C. App!

The F.B.C. app is a great way to stay connected. We are sending out push notifications regularly through it.
To download the app, just search "Family Bible Church OH" in the App Store or Google Play, and look for our logo.

Church Community Builder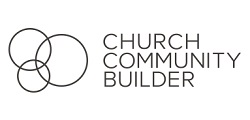 Did you know we have a FBC online community page?
If you haven't created a login yet contact the church office and we can help!