Women's Ministry
Purpose: To help women grow in their relationships with God and others through...
Prayer
The Study of God's Word
Fellowship
Ministry Training & Development
Outreach Ministry
Branches of Women's Ministry
- Bible Studies (Women of the Word - WOW)
- Special Events (Christmas Event, Women's Retreats)
- Heavenly Hearts: A One-On-One Prayer Partnering Ministry (Click HERE for More Details)
UPCOMING EVENTS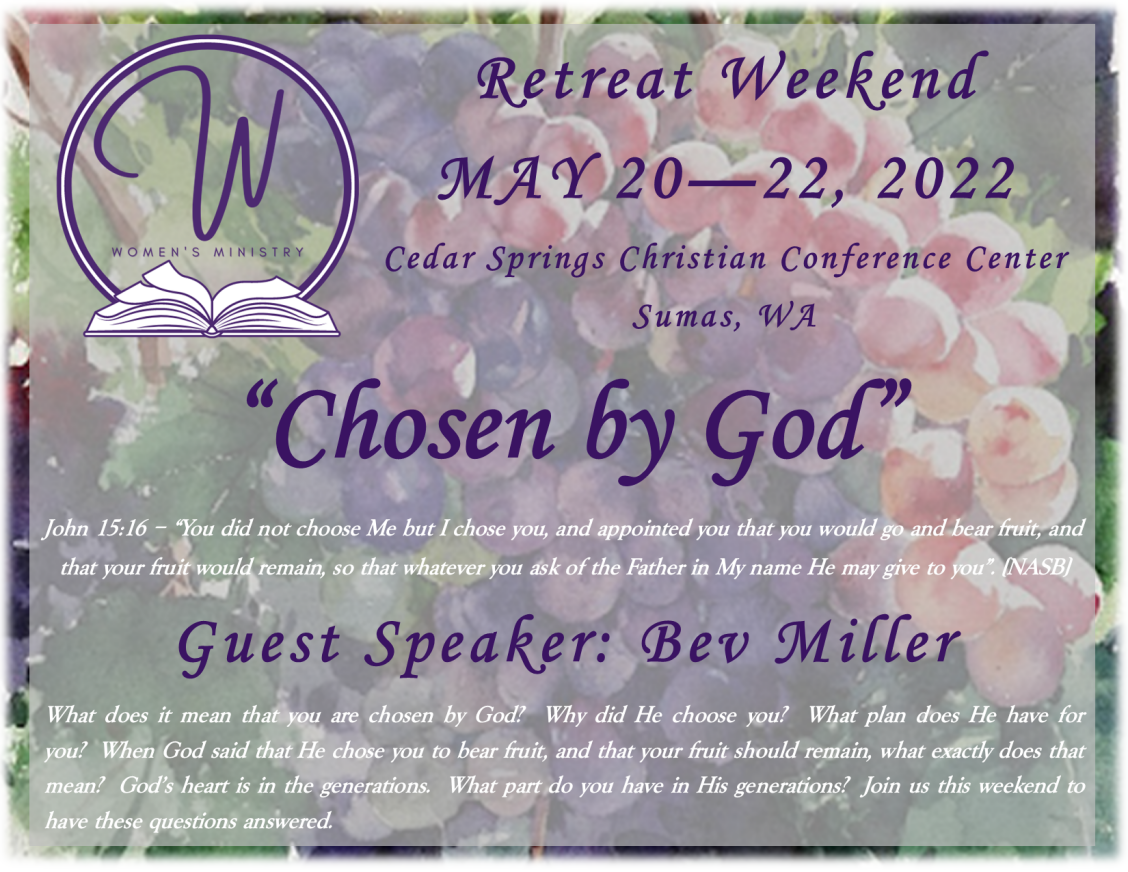 Visit our Events Page or Click HERE for More details on the Retreat! Click HERE to Register on or after April 3rd.
Women's Ministry Contact Information: