Sunday Morning Online
We're so glad you've decided to join us for worship! Below you will find several options that are available to worship from home. Choose any of the options by clicking on the link(s) provided below the sermon.
Our focus remains to worship and honor God in this time, as always. We hope that these resources will be an encouragement to you and to your family as you share in a time of worship with the Church around our community and around the world.
The Elders and Staff are praying for you and your families each day. If you need any assistance or have any questions, please feel free to call the church office at 360-679-1585 and we will connect you with an elder or staff member who will pray with you or assist in any way that we can.
Enjoy the service this week!
Find our livestreams on our YouTube channel
HEREor search for Family Bible Church Oak Harbor, WA.
Make sure to SUBSCRIBE to our YouTube channel!
Current Week's service:
In the Beginning
Genesis 1:1-2
Previous week's services:
May 8th, 2022
Fourth Rank: Indifferent
May 1st, 2022

Global Partners Conference: Dr. Henry Tan
April 24th, 2022

Psalm 96:1-13 | YouSnapFaceGramTwitterTok
April 17th, 2022

Easter Sunday
Acts 4:13 | "With Jesus"
WAYS TO CONNECT

:
F.B.C. App!

The F.B.C. app is a great way to stay connected. We are sending out push notifications regularly through it.
To download the app, just search "Family Bible Church OH" in the App Store or Google Play, and look for our logo.


Church Community Builder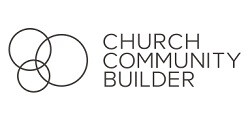 Did you know we have a FBC online community page?
If you haven't created a login yet contact the church office and we can help!