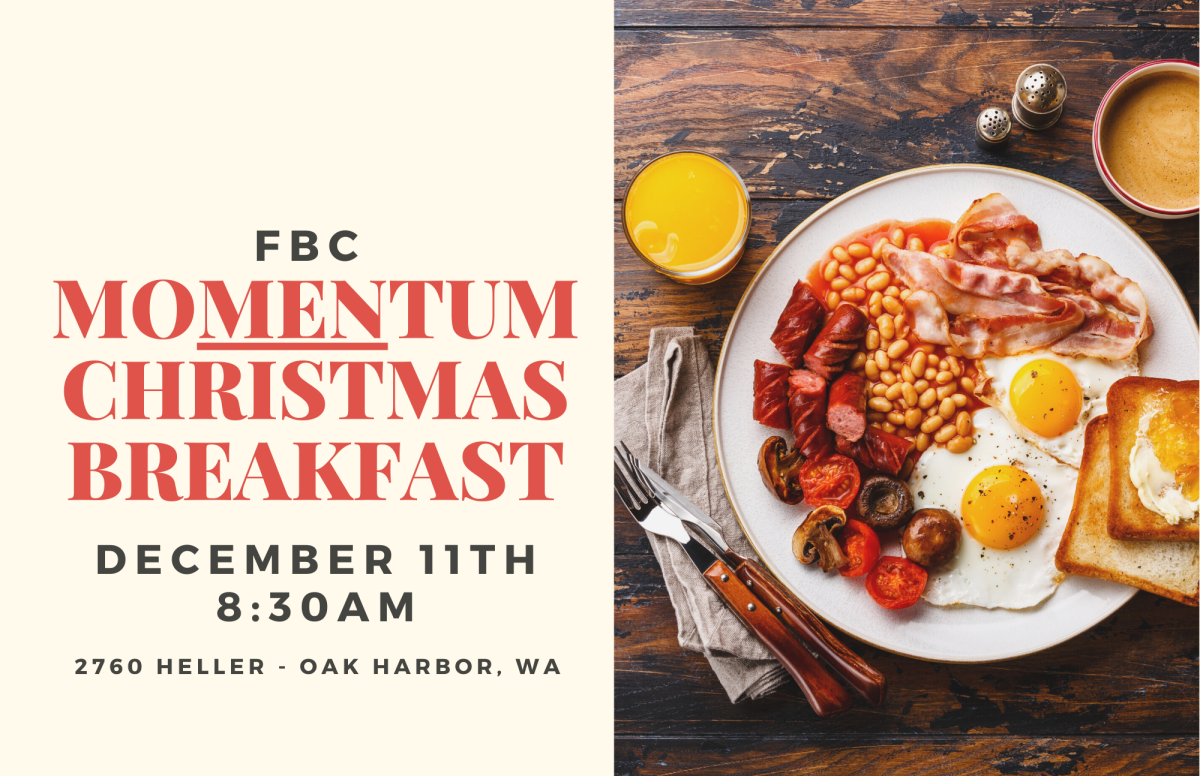 Saturday, December 11, 2021
,
8:30 AM - 10:30 AM
Momentum Christmas men's ministry breakfast on Saturday December 11th at 08:30 am at FBC. All of our church men are invited, along with their sons, and are encouraged to invite their neighbors and friends. The breakfast will be a hearty breakfast of food cooked by our church men.
Come and join us with a devotional on what the Christmas season should mean to the followers of Jesus Christ. Also, hear what the Momentum ministries plans are for the coming year to work with our church small groups to help our men grow in their relationships with God and other men. We believe that it is through building personal relationships with God and other believing men that God will show them the type of men He desires them to be!
There will be sign up tables in the church foyer for the next 3 Sundays for men to sign up for attendance for the breakfast and also for some incidental help needed with the breakfast event.
As always if you have any questions please contact Wayne Abbott or Tony Giammarinaro!